Request Your Free Office Cleaning Quote Now
Office Cleaning Services in Winnipeg
Eshine Cleaning Services provides professional office cleaning services in Winnipeg, MB, and surrounding areas. Your office cleaning company should treat your business as if it was their own. We like to think of ourselves as part of your team, so you can expect the highest quality cleaning services each and every time.
From restrooms to cubicles and everything in between, we are committed to leaving your office clean and sanitized. Our goal is to provide a clean and safe environment for your employees so that you can focus on your business. If you're looking to hire a commercial cleaning company, contact us today.
Experienced Office Cleaners
We have over 10 years of experience in providing office cleaning services to business owners. Our team of experienced cleaners believes that beauty is in the detail. This means that our work is not done until your office has a sparkle that will impress even the harshest critic. We also believe that our reputation depends on yours.
If your first impression is not saying the right things then we are not doing our job. By hiring us for your office cleaning services, you can rest assured that your office is in reliable and trustworthy hands.
Our Office Cleaning Services Include:
Talk to us today about our office cleaning services and receive a free estimate.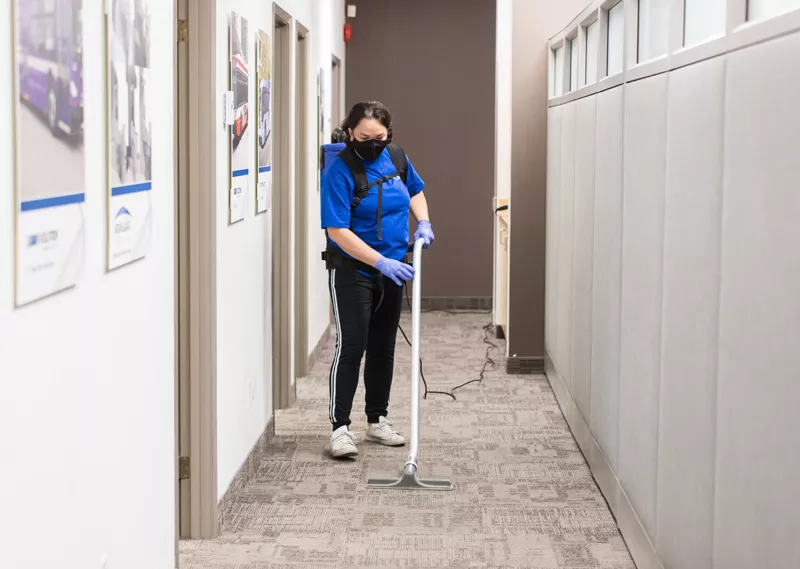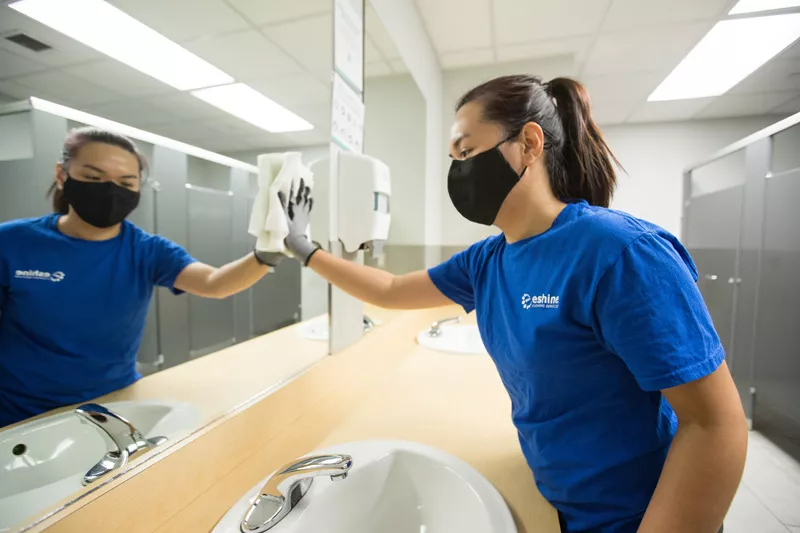 Our office cleaners work relentlessly to ensure that all services are performed with precision and care. We consistently deliver quality results, which you and your clients will appreciate no matter the occasion.
Every business has its own set of needs and cleaning requirements. We perform our due diligence to determine your unique circumstances and provide you with a customized cleaning solution. Our team will develop a cleaning service plan that fits your schedule, budget and overall best interest. If your business or office requires daily, weekly, or monthly cleaning, you can count on eshine Cleaning Services for unbeatable results.
Eshine has demonstrated a commitment to thorough safety practices, which give us peace of mind during these tough times, that our office is being cleaned with the highest regard for everyone's health.
Eshine has been taking care of the office maintenance in my dental practice for the past two years. In the health industry, a clean and hygienic environment is of utmost importance. The eshine team have delivered consistently.
eshine's staff are always kind, prompt and thorough. We highly recommend their services!
Get in touch with us today