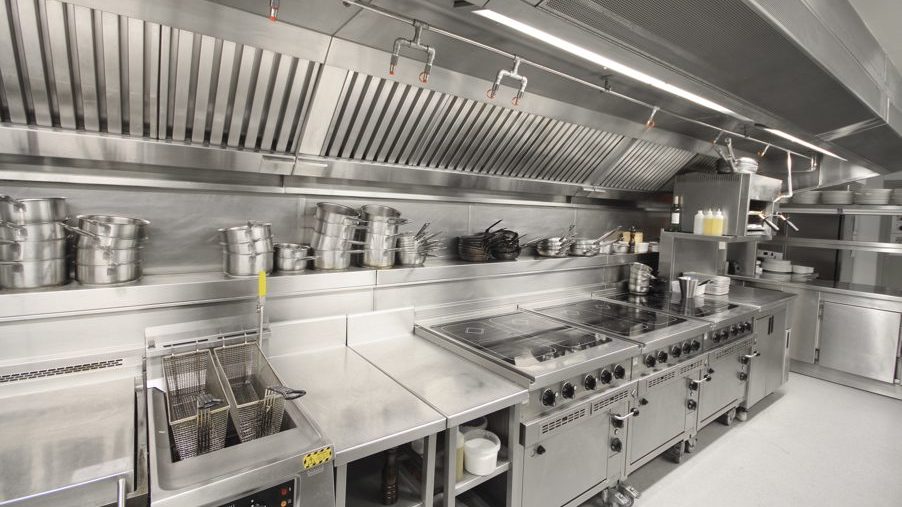 Importance of kitchen exhaust cleaning for commercial kitchens and restaurants
If you're the owner of a commercial kitchen or a restaurant, you must give serious thought to cleaning your kitchen exhaust. In this post, we'll tell you all about the risks of operating an unclean kitchen exhaust system along with the signs that indicate that the system needs repairs.
The risks associated with a dirty kitchen exhaust system
Leaving a kitchen exhaust system dirty can pose several risks to not just your restaurant, but also to other properties around it. For example, the chances of flash fires increase significantly when kitchen exhaust systems are unclean. The flash fire may completely burn your restaurant to the ground, and if the fire can't be controlled, there's a great risk of damage to others' properties.
Unclean kitchen exhaust systems typically emit foul smells and odours, especially if they haven't been cleaned in a long time. These foul smells can result in multiple challenges. For instance, your kitchen staff may feel uncomfortable working in a smelly environment, which can affect their productivity. It can also increase the risks of your restaurant business being shut down. Health authorities conduct regular checks to ensure that all restaurant kitchens are compliant with appropriate kitchen safety standards. If they find out that your exhaust system is dirty, they'll give you some time to make amends. However, if you don't get the system cleaned or repaired, your restaurant business may face closure and fines.
The quality of food that your restaurant serves may also be affected by an unclean kitchen exhaust system. For example, if the system is extremely oily and greasy, dripping oils may make their way down into freshly-prepared food. Serving this contaminated food would be extremely unethical as it can adversely affect the customers' health.
The signs that indicate that your kitchen exhaust system needs repairs
Visible grease or dirt in the exhaust system's inside
The vent hood, despite being set on the highest setting, isn't clearing smoke
Visibly stained duct or canopy
Strange or abnormally loud noises generated by the motor
If you spot these signs, you should waste no time in reaching out to a reputed company that provides kitchen exhaust cleaning services. Getting your kitchen's exhaust system regularly cleaned has the following benefits:
Regular cleaning of kitchen exhaust system drastically reduces the risks associated with sudden flash fires. It will ensure that both your property and others' properties in the surroundings are safe from potential fire hazards.
Kitchen exhaust systems that aren't maintained undergo a considerable amount of wear and tear. In the long run, you may have to spend a considerable amount of money to get the worn out exhaust system working at its best.
Regular repairs will not just ensure that the kitchen exhaust system is functioning optimally, but also ensure that the kitchen exhaust system consumes less electricity. In the long run, this will help you save a lot of money, which you can use to improve other areas of your restaurant.
Your kitchen staff's health may deteriorate if they work regularly in a contaminated environment. By keeping the exhaust system clean, you'll go a long way in ensuring that they don't contract any allergies or respiratory illnesses.
So, if you haven't got your kitchen exhaust system cleaned in a long while, it's about time you do. You can also opt to call the professionals in to get a thorough kitchen exhaust system cleaning done.