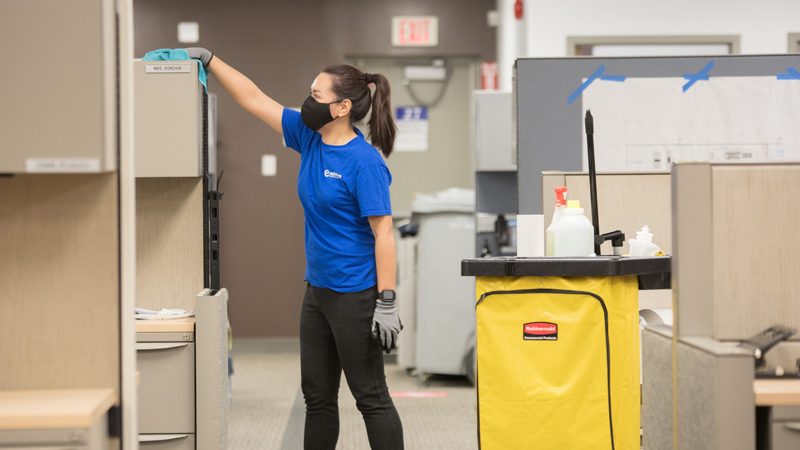 How to Choose the Right Commercial Cleaning Company Amidst the Pandemic?
The COVID-19 pandemic has brought to light the importance of creating a clean and sanitized environment in both homes and offices. Talking of office spaces, the role of commercial cleaning services has been greatly acknowledged during the pandemic because offices are where people gather.
Germ-removal and sanitization practices of these companies can greatly help offices to curb the spread of diseasing-causing contaminants, including the novel coronavirus. If you own office space and are looking for a commercial cleaning company amidst the pandemic, then here's what you should look for:
1.      Know your needs properly
Before even embarking on your search, you should define your needs properly. When you have clarity of your business needs, you can specify and refine your search. What type of company are you looking for? Do you need a general cleaning or a more specialized cleaning? It's recommended that you go for deep cleaning during the pandemic so that your office space is sanitized and safe for employees.
2.      Know about the company's cleaning methods
COVID-19 is not something to be taken lightly because it can travel from space to space. The commercial cleaning company you choose should have advanced cleaning methods. They should be proper cleaning tools, solvents, and equipment so that every nook and corner of your office can be assessed and cleaned. The deeper they clean, the safer your office space becomes. So, it's best to choose a company that's technologically well-armed to undertake complex cleaning jobs.
3.      Look for experience
In common parlance, experience is a convincing factor because it builds trust. You should not overlook this factor while searching for a commercial cleaning company. Make sure the service provider you choose is experienced in the domain. Hiring a novice company could possibly ruin the job, thereby proving a waste of time and money. The more experienced your company is, the more you can rest easy knowing that the job will be done professionally.
4.      Ask for reviews
Knowing the track record of the commercial cleaning company becomes easy if you look for testimonials, either online or offline. If possible, you should ask around in your social circle for a trustworthy choice. There are plenty of review sites online where customers have given feedback on the service provided by companies. Look for service providers that are rated highly by customers. Doing so will ensure that you come across companies that are reputed and reliable.
5.      Check the price quote
Last but not the least, you should ask the company for a quote. Commercial cleaning can be an expensive affair, and companies might charge a higher rate amidst the pandemic. So, you should compare the prices offered by different cleaning companies. It's natural to feel confused by the multitude of options. Your best bet would be to go for a company whose price quote suits your business' budget. The more specific you are about the kind of cleaning service you need, the more accurate should be your cost estimation. The right company will always provide the best quality service at an affordable price.